Remember I mentioned in the last post I had one picture with more characters than the one displayed in said post? Well, I found some old photographs of it xD Yeah, no scans, it was size A3, so there was no way to fit it into my scanner, and I don't usually make use of copyshops (so embarrasing otl). It's from 2008 :'D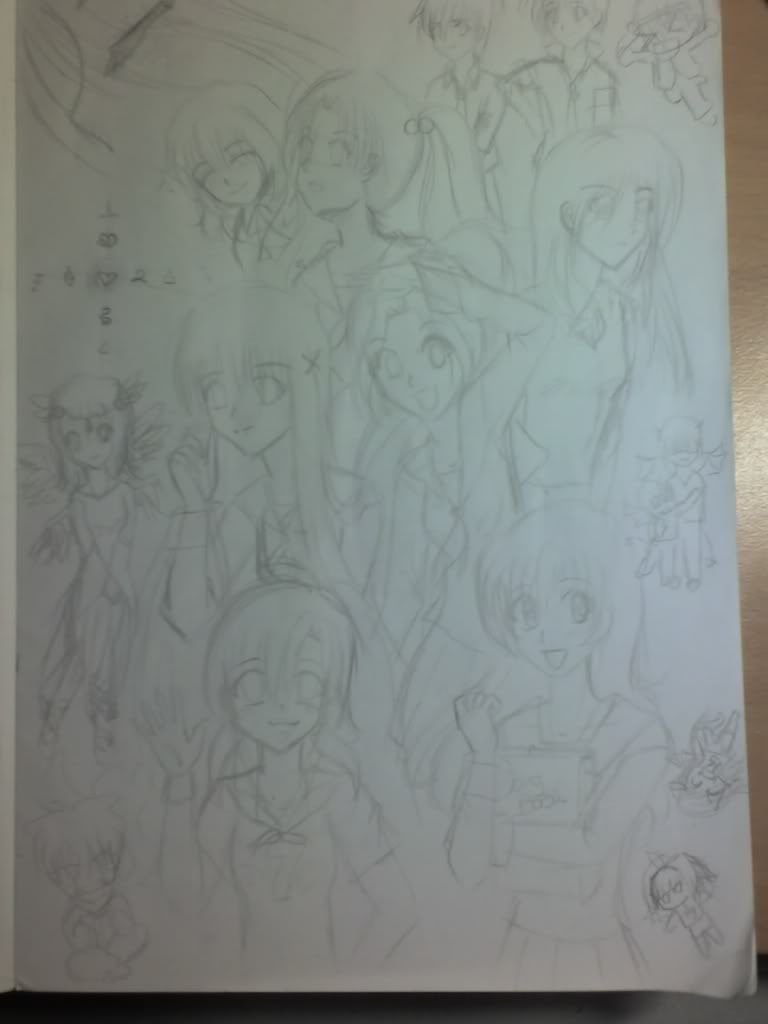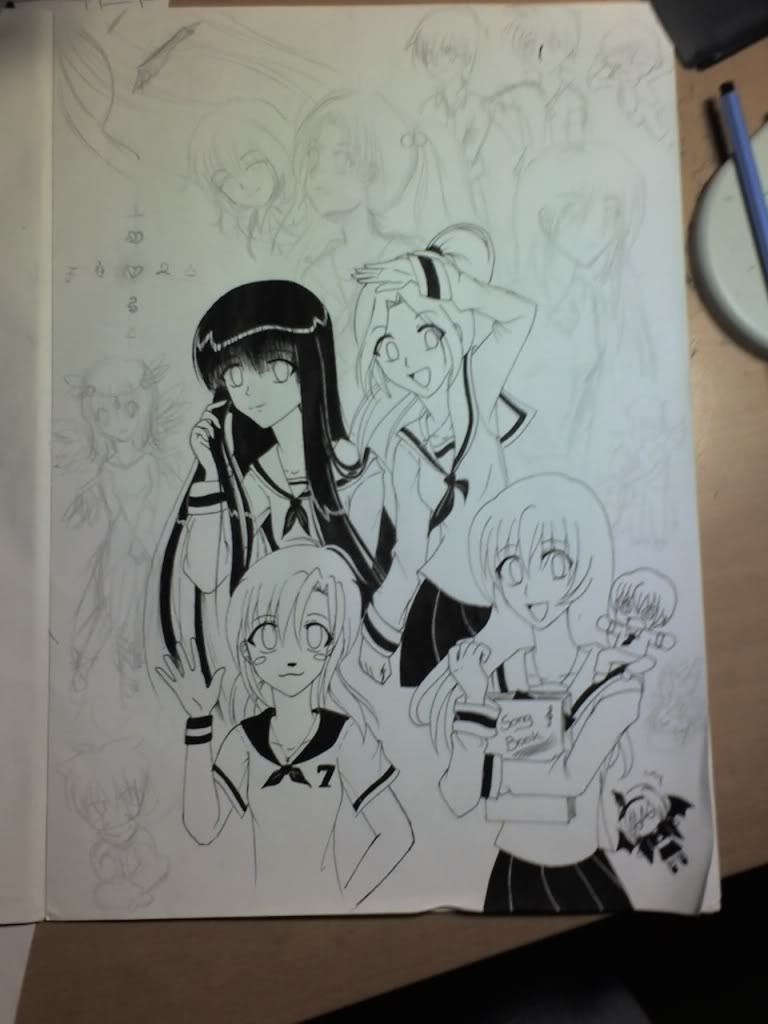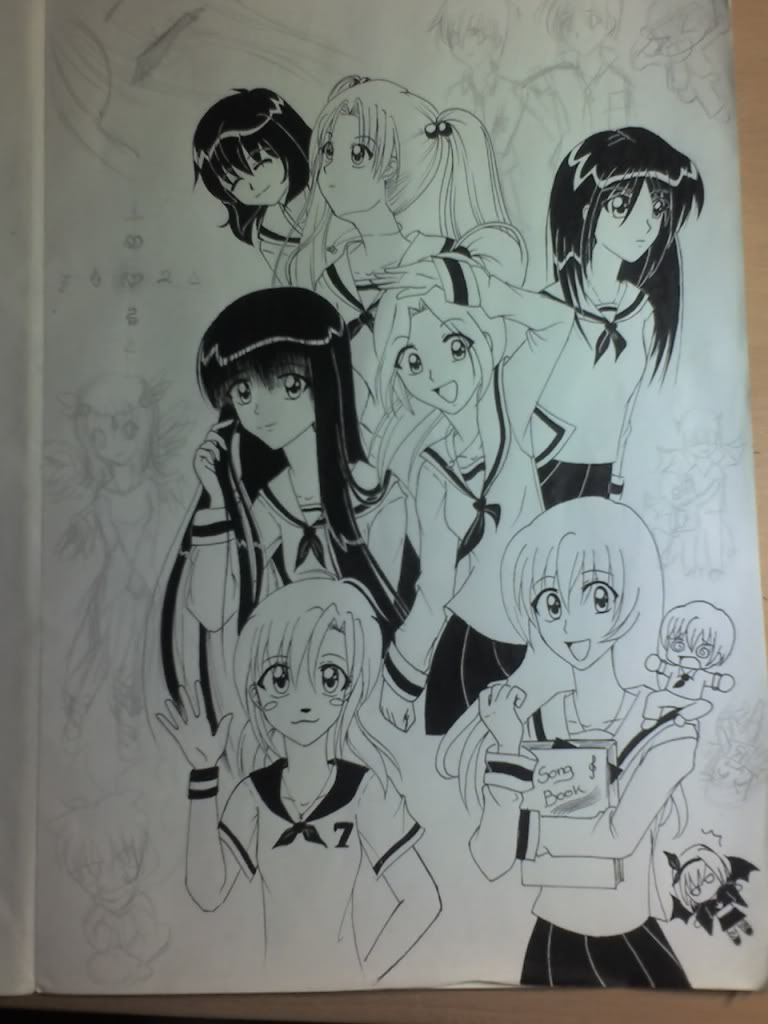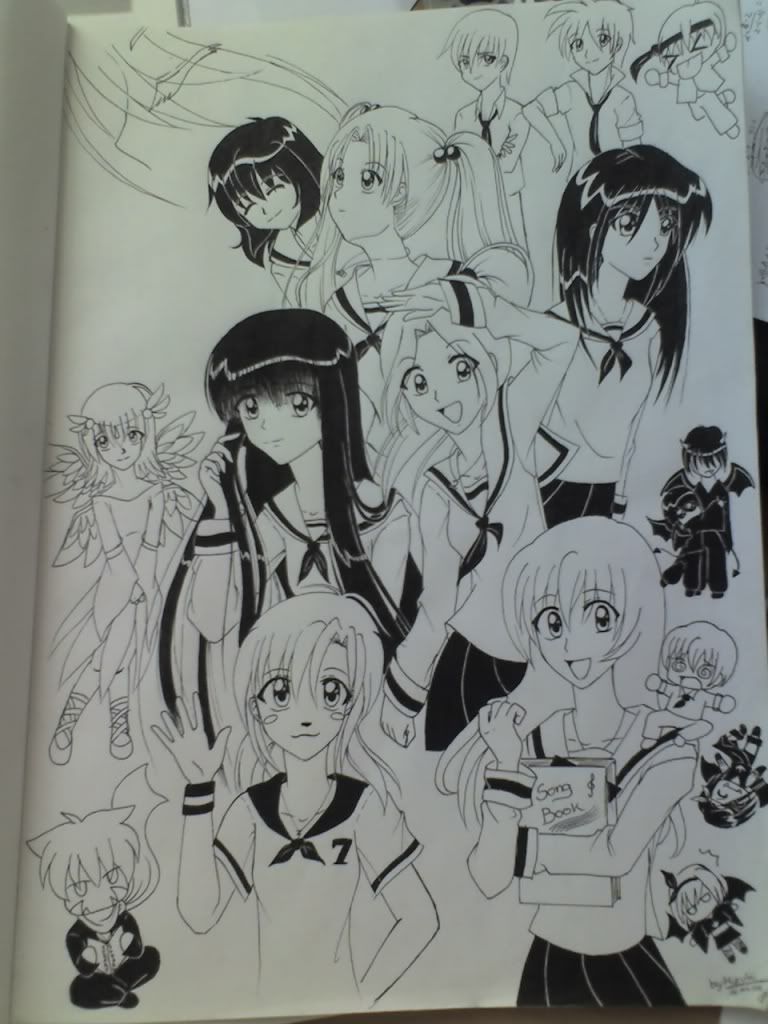 So, if I am not mistaken there are... 17 and 1/2 characters xD!
The composition was mostly referenced on some picture I found on Google. I think it was with characters form Da Capo... but I don't really now, and I eventually lost it anyway. But there weren't enough characters, so I added as many as needed =w=
Maaan, that was though work. I think 2 markers died in the process ;w; Rest in Piece, beloved fineliners, it was for a higher purpose (?)
That's it.
Take Care~
Mizuhi over n' out -dashes into the pillows-